Hand Made Reproduction Gambling Gear
Pharo Bank has been manufacturing quality reproduction gambling equipment since the turn of the century. Authentic faro tables and outfits have been made for professional motion picture companies and individuals who love the game of faro.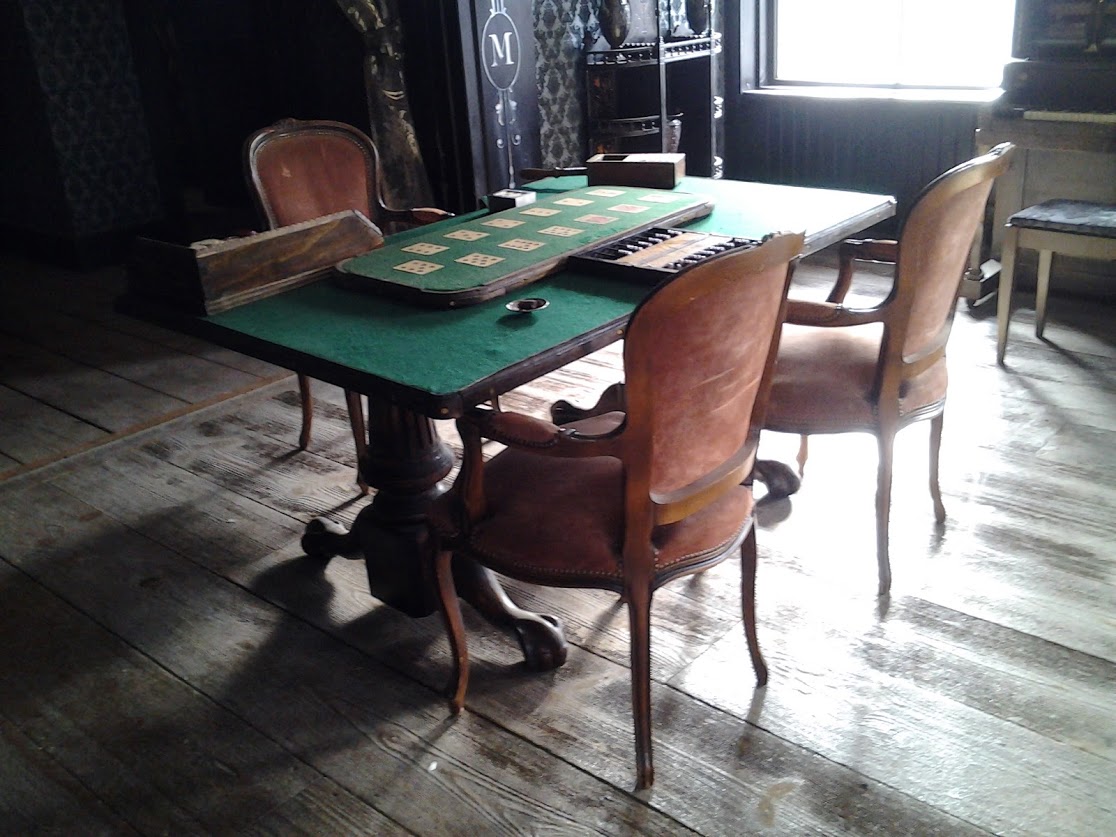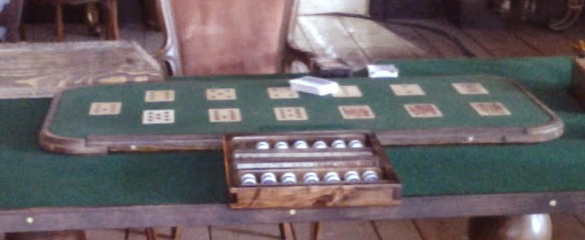 The acclaimed HBO cable series Westworld purchased three complete faro tables from Pharo Bank. Phillip Gessert was hired as the series consultant for the game of faro and brought on his team to be used on camera as the robot faro dealers. Pharo Bank associates Pico Pistolero and Tony "Pipes" Johnson appeared in both season one and season two.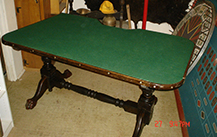 The long running HBO series Boardwalk Empire purchased a faro set up with an actual antique Mason table top.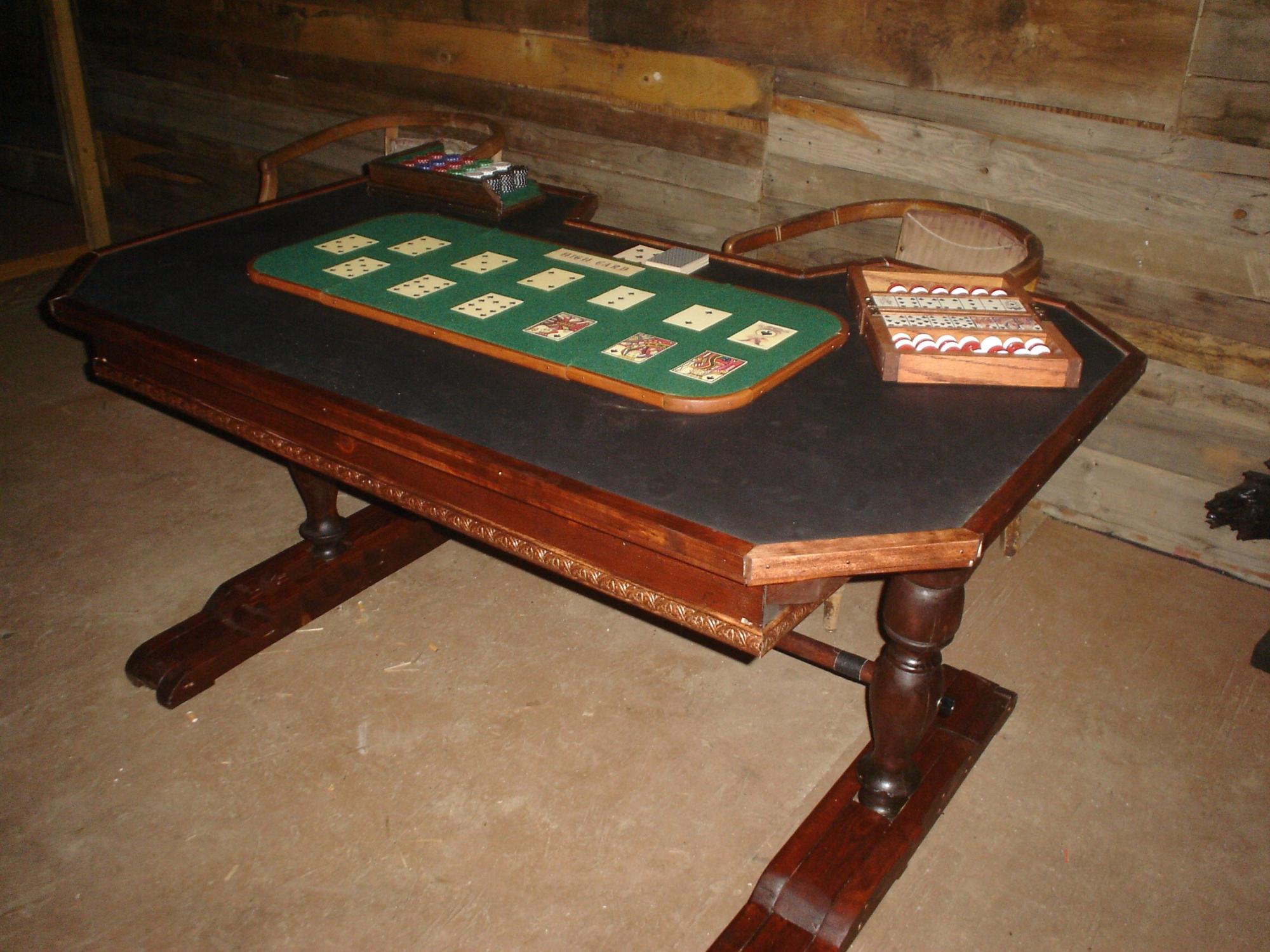 Pharo Bank sold a complete faro outfit to the BBC television series Copper, and rented a faro outfit to the feature film Jane Got a Gun. The production company for Hot Bath an a Stiff Drink rented a full old west casino including dealers at Hazard and faro.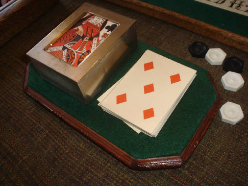 A faro outfit has several parts. The faro table itself. The felt layout, case keeper, dealing box, shuffle board, check rack, coppers and playing cards. The entire set up goes for $5000 but will vary on the individual order, and can cost as little as $25, for a simple shuffle board. Items are all hand made and require an advanced order.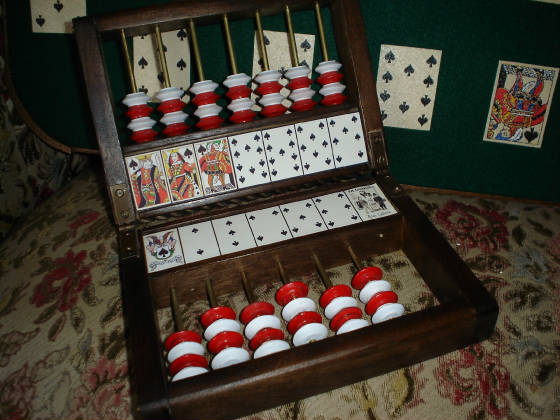 Dealing Box, Cards, Coppers & Shuffle Board.
Table sold to the show Copper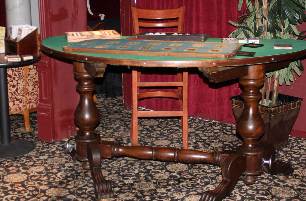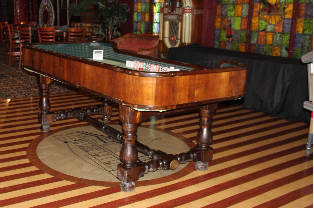 Pharo Bank can reproduce any of the old antique style gambling tables or rent, or sell, the current inventory pictured. These tables are used at the Pharo Bank old west casino night events. Contact us for further information.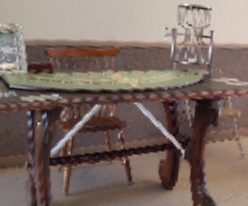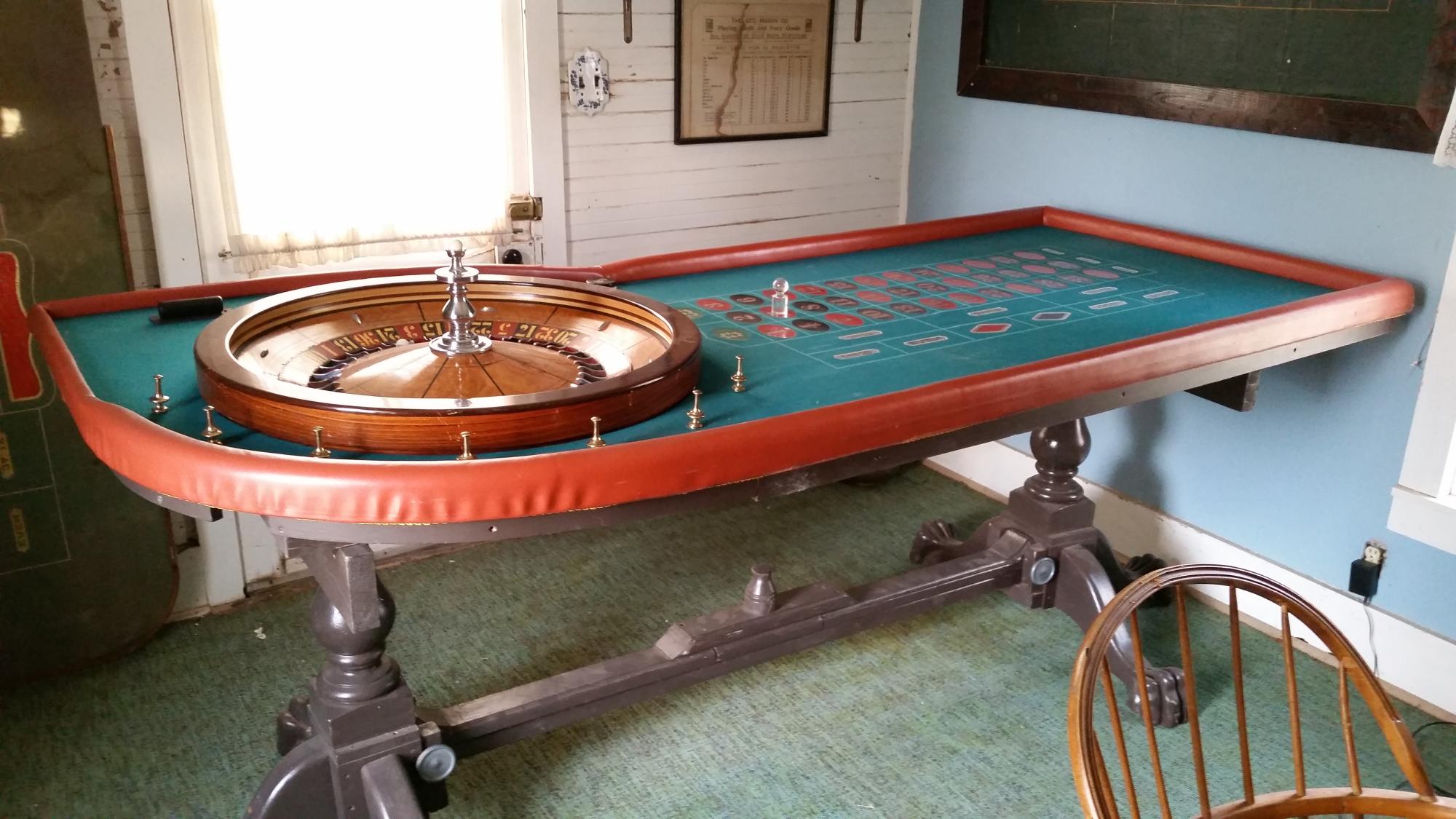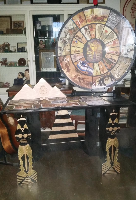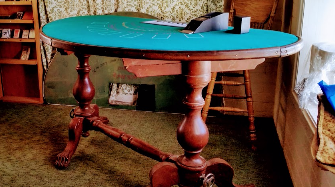 Hazard Roulette Chuck-a-Luck
Keno 21 Grand Hazard Race Wheel