Join the Knights of the Green Cloth
How many faro dealers or old west gamblers out there? Give us your name and aka, along with a couple pictures, and a short bio about yourself. E-mail to phillipgessert@gmail.com or contacts us on this website. Who knows, if we are playing in a town near you, perhaps you can join us in the fun. Below is the fraternity so far but it is growing.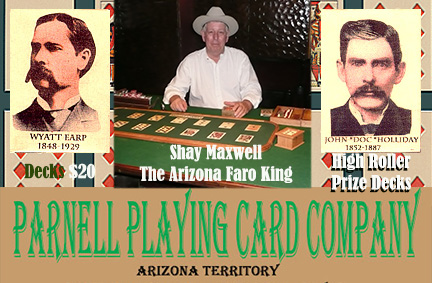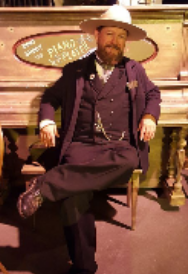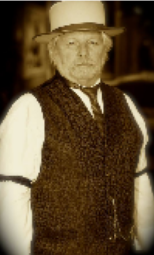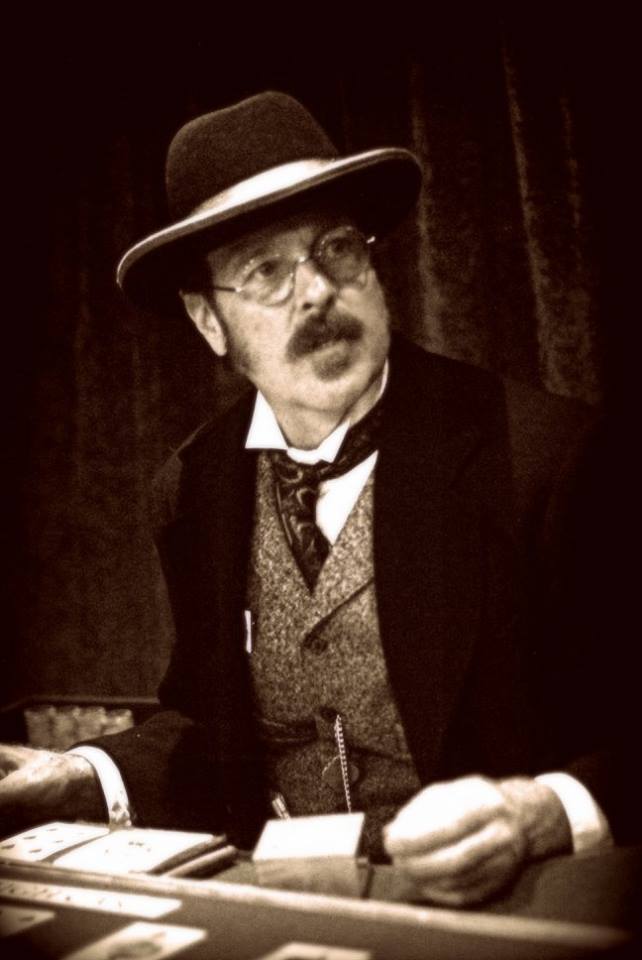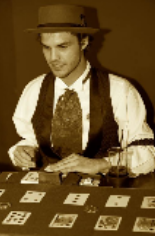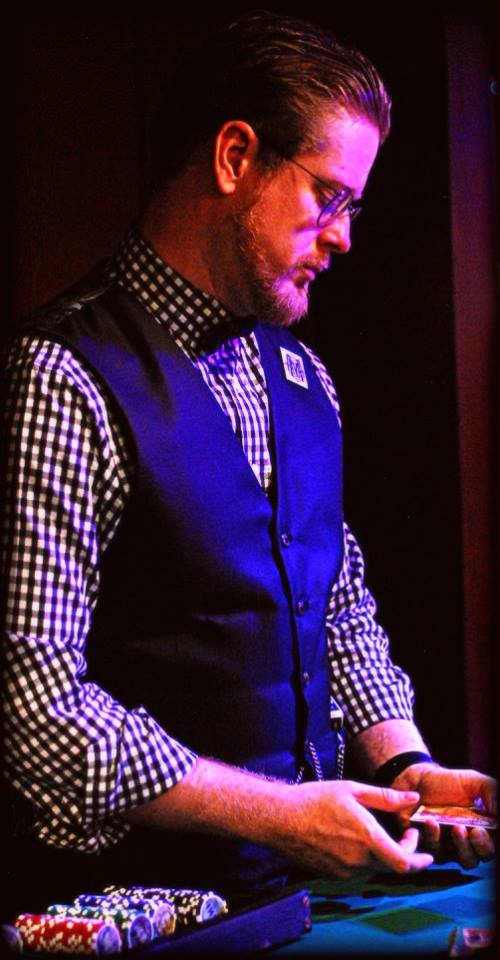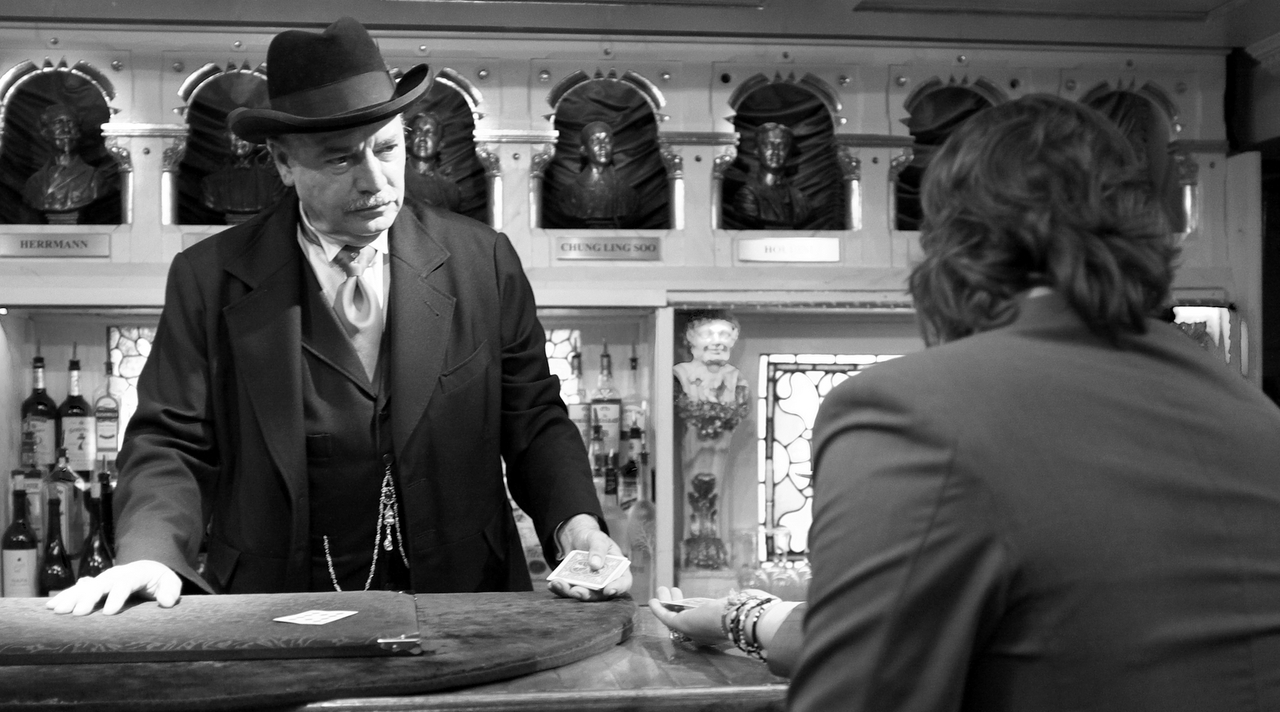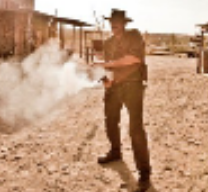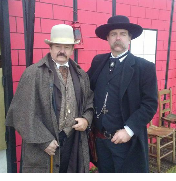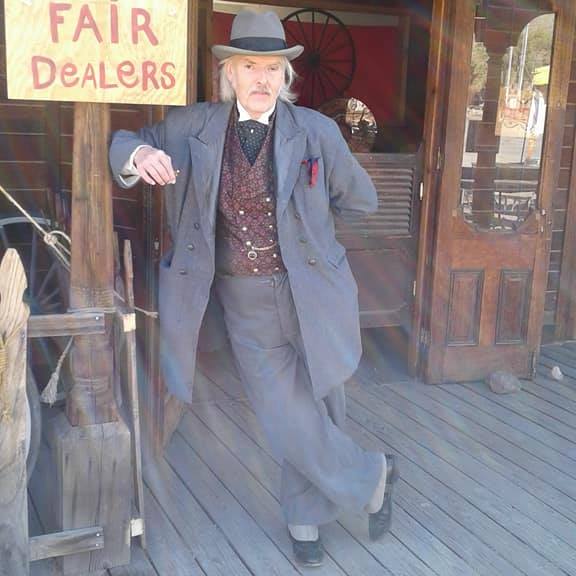 Shay Maxwell: One of the first to bring back the game of faro. He owns Parnell Cards, selling excellent reproduction faro cards since the 80s. His dealing boxes are the only ones to use. When Shay was manufacturing faro equipment, they were and still are the finest made. Shamie is our faro mentor.
Whitt "Pop" Hadyn: Perhaps the greatest scoundrel extant. He is even a professor at the School for Scoundrels at the Academy of Magical Arts. Pop is a certified Genius who peddles his inventions of Magnetic Water and Miracle Elixir. He is a candidate for the Presidency of the USA and has personally transported from the 19th century. A magician of the highest magnitude.
Pharo Phil Gessert: A western historian who is the proprietor of Pharo Bank and the Cochise Hotel. He has manufactured faro equipment for years and provided props for many motions pictures. His 40 years in film has fostered several screenplays and books.
Jefferson "Soapy" Smith: The great-grandson of the famous mob boss of Colorado and Alaska. Jeff has written the book on the life and times of his ancestor called "Alias Soapy Smith". He tours the west making presentations about his heritage including the soap sell con and shell and pea game.
Pico Pistolero: Sometimes known as Warren Yeager. Pico may be the most active faro dealer today. He manages the Facebook site "Sharps and Cons" and his gambling casino business is expanding rapidly. Pico's band of scoundrels and Pharo Bank often partner up when doing large events. His line of faro equipment is exceptional.
Stephen Keith aka Doc Holliday: The famous Doc Holliday of today's Tombstone. He ran the OK Corral show for many years featuring a western play he wrote for the venue. He is and actor, a writer, and was a 21 dealer in Silver City. You must see Stephen's one man faro show about Doc Holliday.
Jon Armstrong: We know Jon as the ultimate Roulette Croupier, but to the world he is an amazing magical comedy talent that has played in over thirty countries around the globe. He has appeared in numerous television shows and is a frequent performer at the Magic Castle.
Pipes and Mable Johnson: Both accomplished actors, Tony a singer and Tanya a flutist. Tony was one of the faro dealers in West World. They bring a special elegance to the gang and are both outstanding dealers.
Brian Tolman: We call him the preacher because of his traveling faro outfit, hidden in his Bible and Pulpit for an easy escape. A true Rascal, famed at the Magic Castle. Brian is an outstanding boxer and can handle any trouble from a disgruntled punter.
Wyatt Leigh Gilmore Gessert: The kid as they sometimes call him, works the case keeper and deals several games. He is a rock star playing in bands like Krovak and 10 foot pole. An expert drone pilot, computer wiz and auto mechanic.
Lone Star Jack: He is the biggest, baddest, rascal in the gang, pictured next to a pale rider. Jack's Red Dog Saloon in California is a favorite stop for sporting men. Lone Star can deal nearly every game with precision. He is also known to go by the name Brad Richardson.
Drop Dead Drew Benevito: Drew is a longtime sidekick and case keeper for Pico Pistolero. Traveling the circuit with the troop and adding extra muscle to the gang.
Anthony Martin: A real Victorian gentleman. As fine a shill as they come. Anthony is a tailor by trade and makes excellent Victorian clothing including a variety of puff ties.
Jerry "Bat Masterson" Eastman and Pat "Wyatt Earp" Neff: Two fine sporting men from the Fort Worth Texas area. Both known for their knowledge of their character and the game of faro.
Hawk McNally: Not so much a gambler but a welcome member of our gang because of his gun. He is actually a nice guy when not killing people. It's Hawk's Hootenanny at the White Horse Ranch.
German Pete: Owner and Mayor of the western movie town, the White Horse Ranch. A favorite hideout for the gambler and the gunfighter. For authentic western fun, there is no better place. His events like the Hottenanny are spectacles not to miss.
Michael "Big Mike" Kalis: Texas Hold em Master.
Bill Gilbert: Deals any game, handles any problems. Works a ranch of twenty five horses in his spare time.
Aaron Duree: Deals faro games in the Long Branch Saloon of Dodge City Kansas.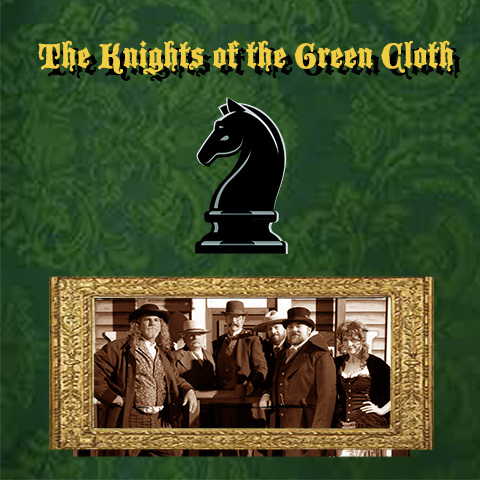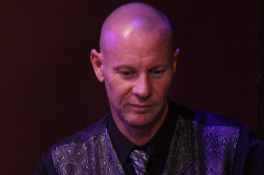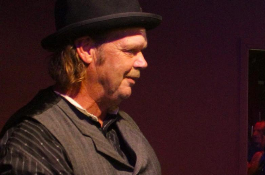 Lady Lace: The Faro dealer out of Prescott Arizona. Don't let her beauty fool you or she will take you for all you got.